Does This Sound Familiar?
It starts with a swipe. A glimmer of hope. He said all the right things. He made you laugh. And he wants to meet you.You're excited.
After the last a-hole you dated, he seems refreshingly real.
As you get ready for your date, your mind wonders about the future. Correction, your future together. You hit it off. You become exclusive. You delete the dating app. You introduce him to your family. You move in with him. You go on a tropical holiday together.
You live happily…ever…after. Finally.
Back to reality, you just wrapped up on the most amazing date. He's sexy, smart, funny. Your sexual chemistry was off the charts.
But it's been three days and you haven't heard from him. It's all good. You play along. You don't want to seem too keen. A week later, it's official. He's ghosted you. When he finally messages you, he's casually cruel with an "I'm not looking for a relationship right now."
Another date with potential bites the dust. How are these a-holes able to walk around in broad daylight disguised as normal nice guys without a single warning sign? It's not you. It's them.
Emotionally available men. That's the goal.
Someone you can love. Someone you can trust. Someone who won't swoop into your life and derail you from your goals and dreams. Someone who supports you. Someone who commits to you. Someone who you're truly comfortable being your truest self with.
It all starts with spotting the red flags.
Steph was in a relationship with a difficult emotionally unavailable man. Her self-respect and self-esteem were at an all-time low and she was questioning herself constantly.
"Is it me? Am I the reason that my relationship isn't working?"
Narrator: It was not Steph. It was him.
Fast-forward two years and Steph has left her emotionally unavailable man and is now dating, or as we like to call it, "interviewing" for her life partner.
She was messaging a man on a dating app and organised to meet up for a dinner date.
Steph was feeling good about the date until he messaged her the night before to see if she wanted to get a beer with him right then and there.
This immediately set off two red flags for Steph.
Red Flag Number 1:

He didn't ask her any follow-up questions about what she'd be doing that evening, or anything about her day, and;
Red Flag Number 2:

He expected her to drop what she was doing to come out when it suited him rather than when they had planned.
With this newfound knowledge, Steph decided that he was probably narcissistic. She sent him a kind and considerate message to cancel the date and wished him luck.
He responded aggressively, saying that they had barely spoken and demanded that she tell him the real reason she was cancelling.
Steph didn't respond and blocked him, but that wasn't the end of it.
He started texting Steph. He told her she was a "4 out of 10 at best" and that she had "no character" and to "have a nice life."
All Steph could think was lucky she learnt how to read the red flags early and avoided wasting any more time by meeting up with him in person.
"I feel like I seriously dodged a bullet!"
You are not to blame for the continued rejections and failed relationships. 
That critical voice in your head telling you that you're not the type of person that men commit to, aren't pretty or beautiful enough, aren't thin enough, aren't accomplished enough, aren't good enough is complete and utter bullshit.
The only reason you keep having these relationship experiences is that you don't have the skills to read the red flags. 
Not anymore.
The 3 Steps To Finding Mr. Right
Know Why
Understand the real reasons why you keep attracting emotionally unavailable men. Nope, it's not your fault but it is your responsibility to become aware and make the changes so you can stop making the same mistakes over and over again. Once you know the real why you can really step outside of dating a-holes and start dating the good ones.
Learn the Red Flags
 We make explicitly clear the red flags you need to notice when you're on a date. People give themselves away very early on and you need to take note and respond accordingly. If you keep these red flags at the front of your mind when dating you can save time and heartache down the track.
Date Strategically
Get a step-by-step dating plan that you can repeat over and over again to screen out the unavailable, inconsistent, avoidant, detached, narcissistic or controlling men quickly so you can fast-track your way to finding Mr. Right.
Introducing
The Red Flag Project.
Get the step-by-step plan to help you find a relationship with an emotionally available man. 
The Red Flag Project will...
1
help you identify the red flags of emotional unavailability, avoidance or disinterest while dating so you can avoid or end unsuitable relationships early. No more heartbreak. No more sadness. No more drama.
2
help you trust your intuition in a new way. Learn how NOT to ignore what your values are telling you about your latest Hinge hook-up. No more wasting time on duds.
3
give you a step-by-step dating plan that you can start using immediately to stop wasting time with unavailable, inconsistent, avoidant, detached, narcissistic or controlling men. Goodbye, duds. Hello, Mr. Right. 
From stumbling through date after date not knowing why you keep missing your mark to confidently screening assholes out early and spending more time with the good ones.
When you can spot the red flags, here's what happens:
You instantly know who's a time waster and who's worth spending time with. 

You stop compromising on standards confidently knowing you are the catch, the prize, the vibe.

You stop dating time wasters and start spending more time with emotionally available men who want to commit. 
Instant access to the four lessons that'll fix your man radar, helping you date the right ones.
Worksheets and checklists to make it easy for you to implement everything you've learned about red flags.
A step-by-step intentional dating plan to help you recognise an emotionally available guy so you can lean into a real connection with confidence
Lesson one
What You Need to Know
Learn about dating, relationship patterns and schemas!
Observe and define the relationship pattern you're stuck in.

Learn the difference between emotionally available and emotionally unavailable men

Learn the truth about why you have high sexual chemistry with unavailable men.

Learn all about your entrenched dating patterns (schemas) and learn a new way to see what is going on for you in dating.

Discover why your brain sometimes works against you when it comes to making dating decisions
Lesson two
The External Red Flags
How unavailable, inconsistent, avoidant, detached, narcissistic or controlling men give themselves away!

Discover our strategy for recognising the 'red flags" when you are dating men that you absolutely MUST avoid.

Our tactics to identifying unavailability and disinterest in a guy so you can STOP trying to win him over and move on to a better option.

Discover the proven way to ditch the "love bombers" and why you find them so sexy in the first place.

Discover how to Identify the narcissistic "love bomber" and screen him out before you get hooked.

Learn to spot the red flags if you are already dating a guy or in an established relationship.

Importantly, learn how to screen out those guys who display EXTREME red flags, ones that can put you at risk of violence.
Lesson three
Internal Red Flags
Learn to truly trust your intuition – what signals you should screen in and out!
Learn to identify those common thoughts and feelings that are driven by your schemas.

Discover the true meaning of those GUT reactions and why you should listen to them.

Identify those excuses and rationalisations you make that keep you stuck in dead-end relationships.

The HOW and WHY his bad behaviour flies under your RADAR – learn to say no to yourself rather than make excuses for him
Lesson four
Your Dating Plan
How to date with self-care and self-respect as your priority!
What you should NEVER do on the first few dates with a guy.

How to protect yourself from getting hooked into bad relationships

How to "interview" to work out if he is good for YOU rather than the usual question of "Am I good enough for him?"

How to see dating and relationship progression in stages rather than "Am I in this or am I out?"

Our special tactics and questions to ask the guy before YOU DECIDE to progress the relationship to the next stage.

When do you have SEX with him – it's not all about the chemistry and giving him what he wants to keep him. We give you a new way to make this decision.
BONUS
The RFP Break-up Guide
LOOKING AFTER YOUR FUTURE SELF AND MANAGING THE EMOTIONS OF WALKING AWAY!
In this "tell-all" bonus, we reveal a step-by-step plan that we have refined and used in our work with hundreds of women to help them walk away from a bad relationship with their self-respect intact and the right mindset.
Let's face it – break-ups are hard and you have to cope with really difficult feelings. Stand on the shoulders of other women who have been through this difficult process and know you are doing everything you can to move through it.
Join The Red Flag Project Now For Only $197 USD
JOIN NOW
Hey! We're Gemma & Justine.
We're clinical psychologists with over 40 years of combined experience in helping people find connection and love in good relationships.
Here's a 10-second summary of our 15-year journey that eventually resulted in the launch of The Red Flag Project and a life-long mission to help other women also find relationships with emotionally available men.
Fifteen years ago, we were struggling too. Dating was a nightmare and we were feeling hopeless and exhausted faced with the seemingly impossible task of finding the proverbial needle in a haystack. You know, a lovely, emotionally available guy who wasn't scared of commitment.
This consumed us. We're talking hours and hours of dissecting dates and using our professional knowledge to understand why we kept attracting emotionally unavailable men.
 We also undertook hours of our own therapy and self-development to understand more.
There were days when we had to really push on despite all of the turmoil because the only alternative was to give up. But a lifetime of loneliness and missing out really was not an option.
Fortunately for us, our strategies and tactics worked. After a ton of trial and error (being ghosted, stashed, breadcrumbed and rejected with a lovely side of dick pics) we found our guys (and we always joke with them that they have passed rigorous testing).
As we were muddling through our dating journeys we saw the same struggle in our clients and we realized that we were now in a unique position to help them too.
We applied what we had learnt from our own experiences, coupled with our professional know-how, to their dating problems. And guess what? It worked for them too.
We have a huge passion for helping women choose emotionally available men.
And we've translated what we do in therapy with clients one-on-one and put it into The Red Flag Project.
To work through what we're teaching, you're looking at five hours of therapy for a total of $1,985 USD.
This course is available for $197 USD.
Justine & Gemma
JOIN NOW
The course opened up a whole new world for me of knowledge & confidence."
I needed a new path and this course has given me that. It had loads of feel good positivity, the information provided is raw & genuine, and has taken me on a journey of knowledge & empowerment.
I really enjoyed the opportunity to sit with expert psychologists and listen/learn in a very affordable platform and found myself wanting to go back and watch again.
I have come away being able to identify some of my schemas and an awareness of where I have gone off the tracks in my past relationships. I now feel truly more confident and I only wish I had this information/insight when I first started dating!
It has also made me think about my daughter who has experienced trauma and how important this knowledge will be for her when she starts dating.
Can't wait to continue exploring additional courses as you roll them out!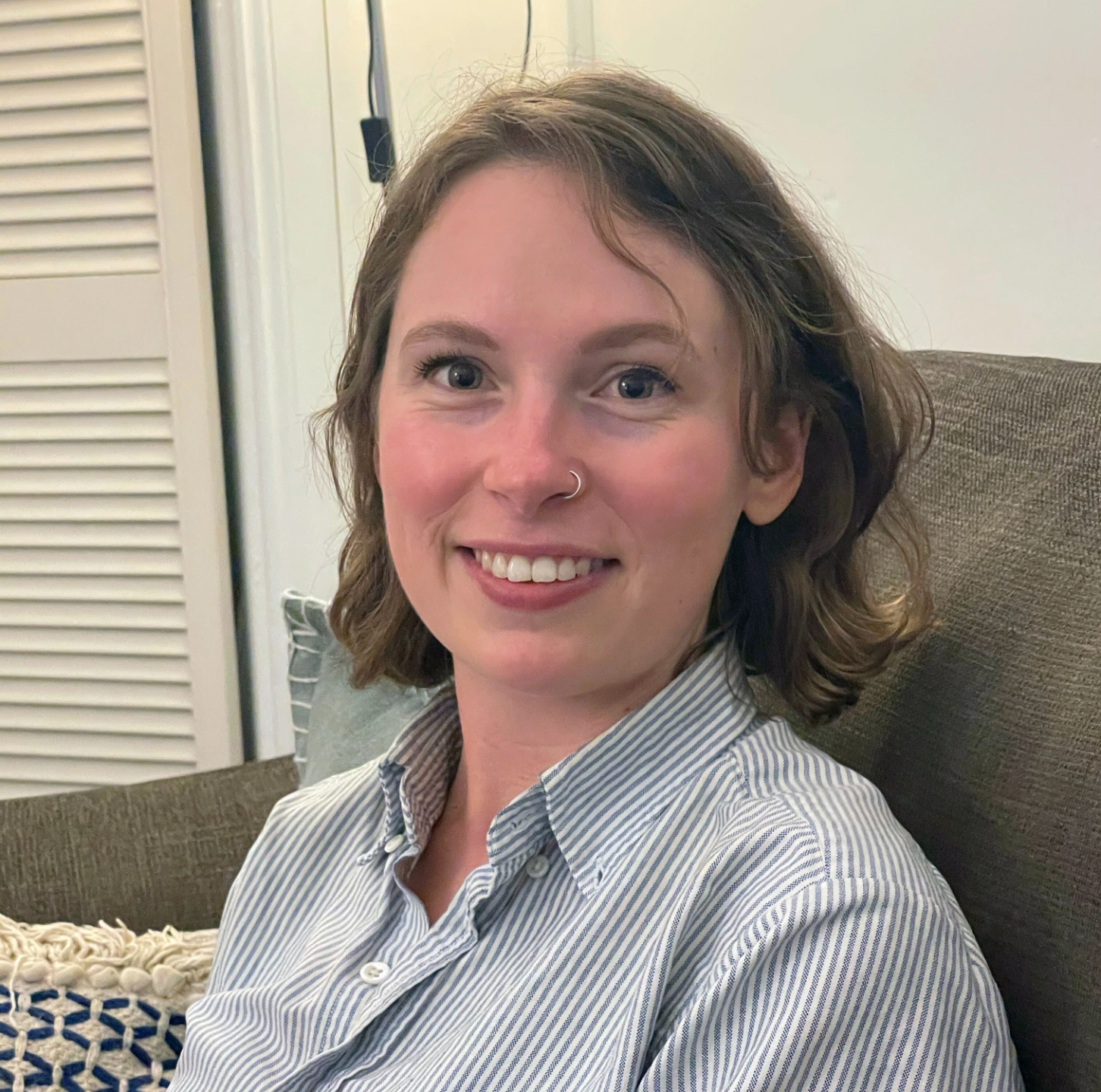 "I loved this course - I've been recommending and talking about it with the women I know."
I loved this course! I've been recommending it and talking about it with all the women I know. I am so grateful that The Red Flag Project exists.
After the first lesson I felt like I could clearly identify my own relationship patterns, understand them and know that I have the ability to change these - which was a real lightbulb moment! This course makes it clear that 'falling' in love is a choice, one that you can make intentionally with the right person.
The humour that Justine and Gemma use throughout the course is so great, it makes the content accessible and down to earth while still being elevated and professional. The course is engaging and while technically (and necessarily) 'clinical' in some parts, it still feels personal.
For people like me who haven't grown up with a good radar for relationships it makes a huge difference to have a compass like this to help steer you in the right direction. I can now recognize what I should be looking for and deserve in a healthy relationship! It has already helped me to identify red flags early on and make better decisions for myself. Thank you Justine and Gemma, I look forward to doing more of your courses in the future!
Is Your Dating Life A Lot Like A Taylor Swift Song?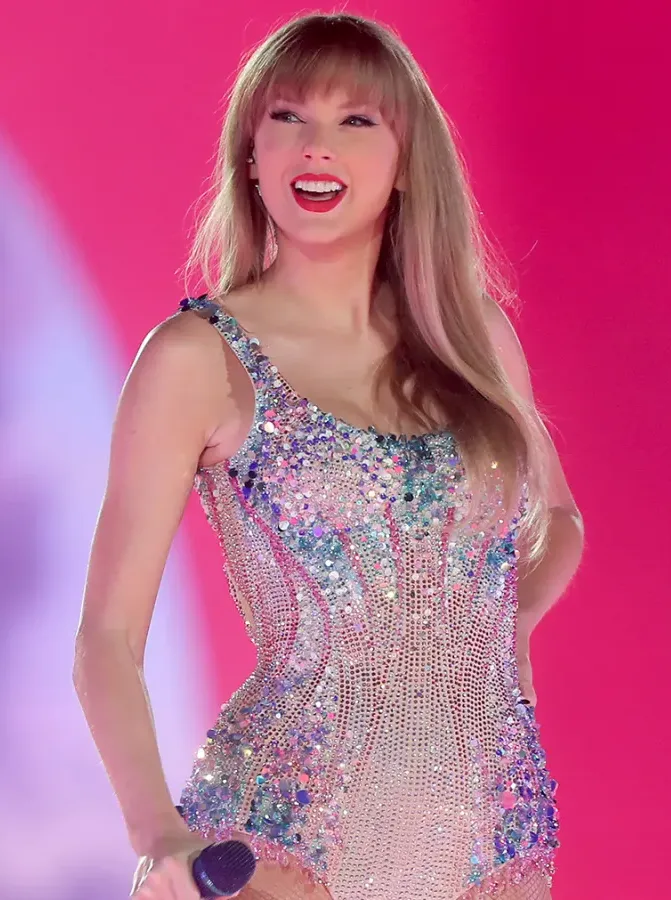 Mr. "Perfectly Fine"
Mr. "Always At The Right Place At The Right Time"
Mr. "Casually Cruel"
Mr. "Everything Revolves Around You"
Sound exactly like the last a-hole you dated? Or the last five?
The Red Flag Project is here to help you spot the red flags when it comes to dating so you can give the duds the flick and find Mr. Right real quick.
How's that for a Taylor Swift lyric? 
Imagine…
Feeling that giddy, glimmer of hope as you stop spending time with a-holes and start making real connections with the good guys.
You stop compromising on your standards and know you're worthy and deserving of epic love. No more heartache.
You make space in your life for emotionally available men, and end up dating them, until you find Mr Right.
The Red Flag Project will get you there.
1.
Get instant access to the four lessons that'll fix your man radar, helping you date the right ones.
2.
Worksheets and checklists to make it easy for you to implement everything you've learned about red flags.
3.
A step-by-step intentional dating plan to help you recognise an emotionally available guy so you can lean into a real connection with confidence.
Who Is This Course For and Not For?
This course is perfect for you if –
You're a woman wanting a relationship but you feel frustrated, depleted, powerless and hopeless to find a lovely man.

You keep having the same experience over and over again – you keep meeting unavailable, inconsistent, avoidant, detached, narcissistic or controlling men and it feels like it's something you just can't shake.

You're in a relationship and you know something is "off" but you're having trouble articulating exactly why.

You want the confidence of knowing what's really going on and why you keep choosing these men.

You've been reading and researching how to avoid unavailable men but you still don't have the answers or a clear plan of action.

You've had bad experiences dating men in the past, and you're shit scared of making more bad choices.

At the end of the day you really want a loving and honest relationship.
This program is not for you if –
You're expecting instant results. We can't personally set you up with the man of your dreams. We're not a dating service.

You're not willing to actually date. Yep, you've got to get out there and meet people. And, in this day and age, it probably means online dating. If you're in complete avoidance mode then this may not be the course for you YET.
HOW FAST UNTIL I GET RESULTS?
HOW MUCH TIME DO I NEED TO COMPLETE THE COURSE?
WHY IS THIS SO AFFORDABLE?
CAN YOU SUMMARISE EVERYTHING I'LL GET TODAY
HOW LONG WILL I HAVE ACCESS?
HOW EASY IS IT TO FOLLOW ALONG AND IMPLEMENT?
WHAT KIND OF SUPPORT CAN I EXPECT TO GET?
I'm soooo in. How can I sign up? 
Step right this way>>
By signing up to The Red Flag Project, you will gain access to the invaluable resources and strategies that you need to recognise red flags that signal emotional unavailability and heartache. You will be so much closer to finding love and connection!
JOIN NOW